Guest Contributions
ALAN SUSSEX

Artist, engineer and builder, the ever-active, creative and multi-talented Milwaukee native has been in California for over thirty years, with nearly half of them along the Mendocino coast. Alan and I started investigating environmental problems and sites in the Los Angeles area, and one problem inexorably led to another, as they often do. Eventually, Alan began cruising the "blue roads" of America, writing about Native American issues and what was once their country.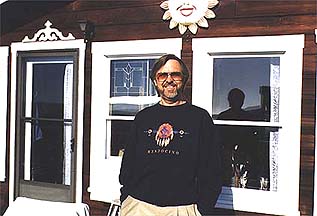 The selections below describe in detail what well may be, as Alan suggests, the most profound "legacy of our generation: to have to keep moving the rapidly accumulating and invisibly toxic stuff from one place to another, and in each new location contaminating more soil, air and water, always creating ever more waste to be moved or somehow dealt with."


Over the past ten years, Alan Sussex has personally visited and inspected numerous nuclear facilities, RA waste sites and proposed RA waste sites such as the Hanford Nuclear Reservation in Richland, WA, the US Ecology RA waste site in Nevada, the Kerr-McGee Tritium production facility in Gore, OK, the Nevada Test site in Alamogordo, NM, the Waste Isolation Pilot Project, Carlsbad, NM, and the Ward Valley site near Needles, CA, among others.

BENEATH APACHE COUNTRY: INSIDE WIPP
(WASTE ISOLATION PILOT PROJECT), October, 1992
PANTEX: DISMANTLING THE BOMB, August, 1996
HANFORD: AMERICA'S COLD WAR LEGACY, February, 1997

He lives in Mendocino, CA, overlooking where the redwoods meet the ocean. Among other accomplishments, he is the creator of an award winning flower garden. He loves visitors who also love beauty, and he can be reached at PO Box 340, Mendocino, CA 95460. Check it out. --- Chuck Jorgensen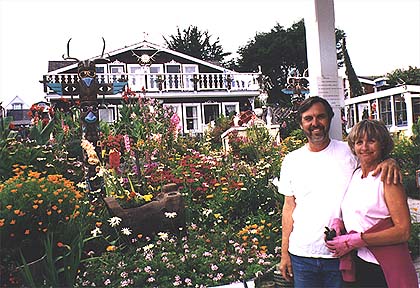 Alan and Roxie, American Gothic, Mendocino, California. 1990's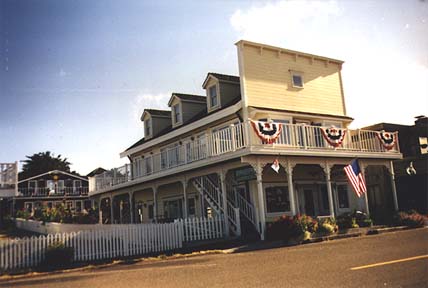 Alan Sussex's Creation. Mendocino, California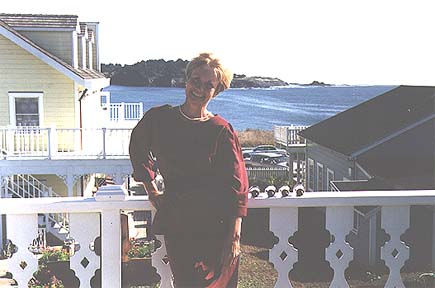 Several beautiful views from the rear house's balcony:
Roxy and the Mendocino Harbor. 1995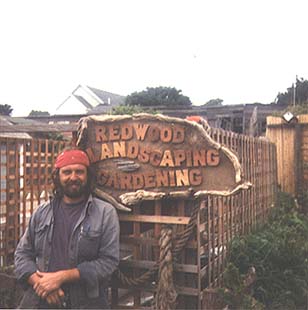 Alan Sussex in earlier incarnation, Mendocino, California



Comments | MMM Files | to the top